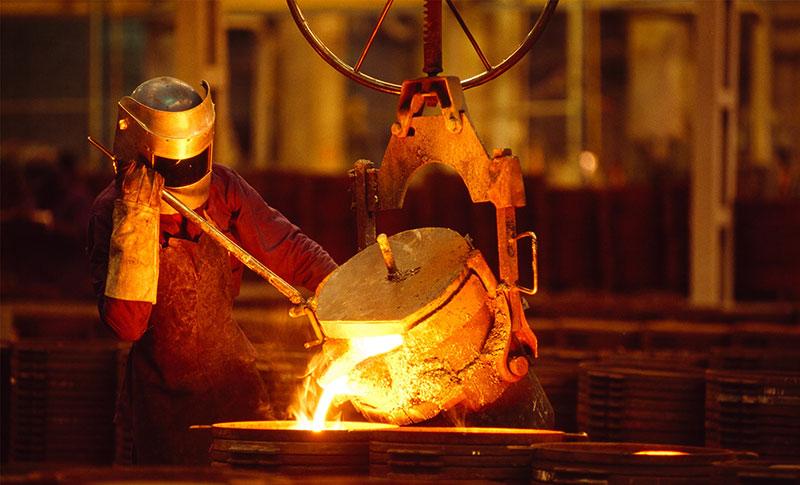 36
Years Of
Experience
Welcome To RGK GROUP OF INDUSTRIES
Manufacturer of Grey Iron & Nodular Casting in India
Our Chairman and founder Mr. R.G. Kotecha, being a passionate technocrat person with business acumen and hard worker, is now leading RGK GROUP OF INDUSTRIES in Rajkot, Gujarat, INDIA. Since 1979 under his supervision, efforts, and motivation we have a qualified team of 250+ employees who are Business-driven, Technocrats, and Executives today with an annual group turnover of $8.5 million.
Our Group Companies Include – Ganga R K Industries Pvt. Ltd. & Kotecha Steel Forge & Cast Industries Pvt. Ltd.
Read More
250
Experienced Employees
2000
Products Manufactured
Sound Knowledge
Sound Knowledge of Manufacturing, Forging, Casting, Fabrication. Since, 1979.
Latest Technology
Latest Technology & Up to date manufacturing techniques (INDUSTRY 4.0).
Process Improvement
Continuous Process Improvement & on going Product Development.
Flexibility in Manufacturing
Highly Flexible in Manufacturing components ranging from 0.5 kg to 150 kg as well as batch & mass production.
International Markets
World wide business network, exposure to International Markets & fully developed in house department for international documentation & shipping.
CAD/CAM Processes
Component Scanning, CAD/CAM processes, Value Analysis, Casting Simulation, ERP reliance to optimize processes & minimize error rates.
Aggressive Development
Prompt response to inquiries, Aggressive development of model, design, tooling & sample with process chart, on time delivery, customized packaging for every client.
International Port Facility
International Port Facility in close proximity to our Kandla Unit – 20 miles to the Port, 160 miles from Rajkot unit, 280 miles from Kolhapur unit
Since we are working with Agricultural, Manufacturing, Construction, Energy, Food & Beverage industries. We are not limited to these industries, we can also add any Part / Product / Industry to our Portfolio.